REINSURANCE
Our reinsurance staff has the expertise to study and evaluate product mix, loss ratios, cancellations and more to help dealers maximize their premiums. With numerous awards for reinsurance and a long track record of success, we're here to help you.
TOTAL DISTRIBUTIONS
Our inception-to-date distributions exceed $650 million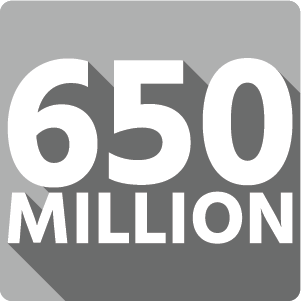 DISTRIBUTIONS TO DEALERS
In 2021, our distributions to dealers exceeded $40 million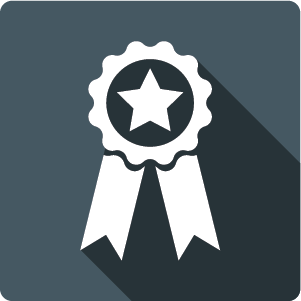 AWARD WINNING
Winner of 13 Dealers' Choice Awards for Reinsurance
PROGRAMS
CNA National offers programs that can fit your needs.
---

DEALER EQUITY
 
Our retro program, Dealer Equity, is the first participation plan we offered and today remains highly successful for dealers who meet the vehicle service contract sales minimums. With no formation fees or ongoing expenses, this program has been a powerful tool in assisting dealers in meeting their financial goals.
DEALER-OWNED WARRANTY CORPORATION
(DOWC)
With over 40 years of claims administration and accounting expertise, CNAN is perfectly positioned to guide you through the process of forming a DOWC and to provide the reporting and record keeping, along with excellent claim adjudication, to ensure your success.
REINSURANCE: CONTROLLED FOREIGN CORPORATION (CFC)
Our CFC is a traditional dealer-owned reinsurance program with both off-shore and on-shore options. This structure is complex; however, our staff has the expertise to review with you its complexities, thoroughly explain the concept, and assist you in determining if this structure aligns with your goals.
REINSURANCE: NON-CONTROLLED FOREIGN CORPORATION (NCFC)
Our NCFC, Palo Verde Holdings, was established in 1999 and is domiciled in Bermuda. Like our CFCs, this is a complex structure and may not be appropriate for all dealerships. Our team will work with you to ensure you are on the program that best meets your needs.
---
If your dealership is interested in maximizing profits, you need to contact us.

Our experts will help determine which of our four participation plans is right for you.
CNA National
WHAT OUR DEALERS, AGENTS AND STAFF SAY ABOUT
CNA NATIONAL
Their commitment to the dealer body is unsurpassed. When you think about what CNA National stands for, it is they're principled and their value. They stay true to their principles and they value their clients.
CNA National has some of the best financial minds in the industry running the reinsurance department.
Most of our dealers are on CFCs. The cession reports are monthly. Most companies are quarterly. The dealers appreciate the fact that they're getting their cession reports on a monthly basis.
Our focus is to help a dealer maximize potential earnings inside their reinsurance or dealer equity program – with access to cutting edge data tools and actuarial assistance with pricing, CNAN Risk Management stands ready to work with our agents and their dealer clients.
On the reinsurance side, being able to work with the CNAN team is phenomenal because if we need something, they are there. From accounting to the reinsurance piece itself and the earning's perspective, it's a complete process.
It gives us confidence as an agent knowing you are offering the absolute best in reinsurance and in retro or in any type of participation plan.
Our number one goal is to keep our account holders in a profitable position, regardless of which participation program they are in.